Classic Rug Collection
Classic area rugs help in creating a visual appeal and cozy ambiance in your home which visitors will surely find alluring! Green Decore outdoor rugs can add style and elegance to areas that are otherwise hard-to-decorate. Therefore, it's time to render a glam touch to your dull spaces by picking up online area rugs for sale across Australia.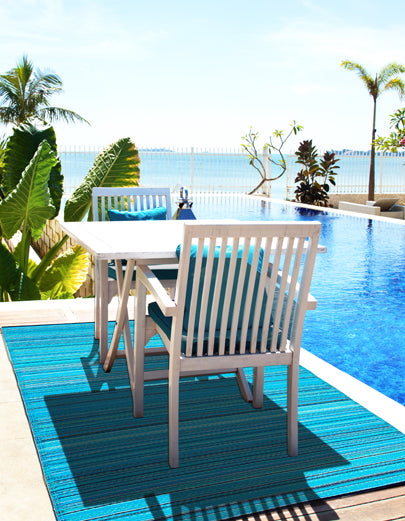 Weaver Turquoise Blue Green
Green Decor Indoor-Outdoor Rugs are boldly designed to create a focal point in its surroundings. it is made to be used in your porch, terrace or under your outdoor sofa set. It is strong and hard-wearing, but soft and comfortable under foot rugs are Pet Friendly
Buy Now
Best of 2022
With our best rug collection of 2022, you can decorate your space properly, which will give you a sense of comfort and satisfaction to be at home.
New Arrivals
Decorate your place with Green Decore's new arrival collections of indoor outdoor rugs. It will give an alluring and warm feeling to a place and also give a good sense of fashion as well.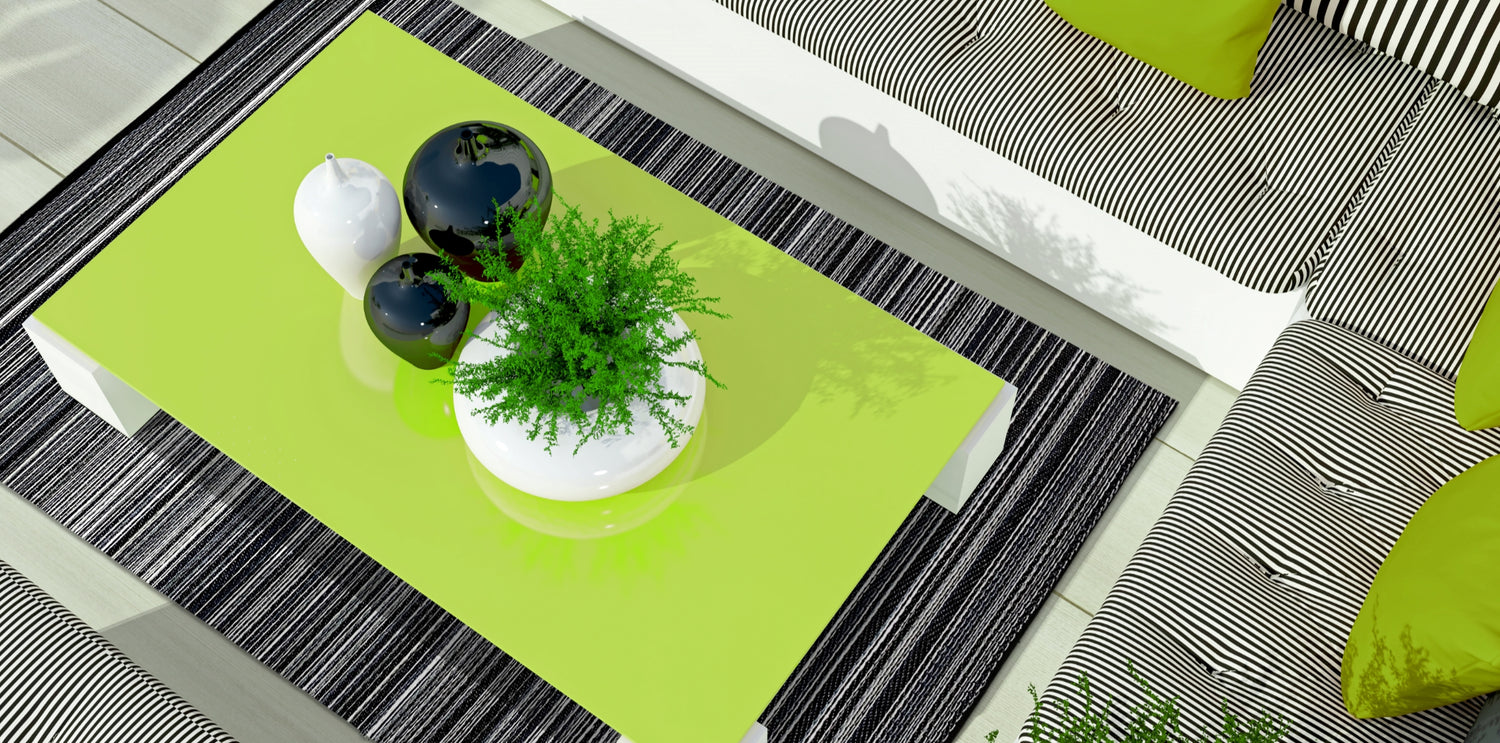 Outdoor Rugs
Green Decore rugs online:  Your living room is the heart of your home – it's where you enjoy all of the home comforts surrounded by the treasures you've collected over your lifetime, in a space designed to suit your tastes and reflect your personal style.
Whether you've opted to install carpets or wooden flooring, adding a living room rug will enhance the comfort, colour and style of your room.
Whilst we tend to use rugs on the floor, they've also been used to adorn walls.  This was traditionally to keep out any cold draughts, and rugs are still used in this way in many cultures around the world.  This is probably why rugs have become such an integral feature in our homes.
Modern rugs come in a huge range of shapes, sizes, designs, colours and materials, so choosing the right rug will have a huge impact on the overall look of a room.
Choosing the Right Rug for You
Although your attention will be grabbed by the designs and colours, don't forget to consider the fabric of a rug.  When you buy a carpet, you take into account where the carpet will be laid – whether in the living room, the hallway, or bedroom – you need to choose the right fabric underfoot.  It's just the same when choosing a rug.  In areas of heavy traffic, you'll need something sturdy and robust that can withstand wear and tear, whilst in rooms where you relax, you'll want something comfortable underfoot and easy on the eye.  In some areas, you're going to want a rug that delivers a dramatic impact.
Types of Rugs:
Outdoor Rugs:  Choosing the right rug online in Australia can make a huge difference in your home, especially when buying an outdoor rug.  Any house with a patio or porch will benefit from an outdoor rug.  It's a great addition to your garden furniture and will add style to any outdoor seating area.
Indoor Rugs:  An indoor rug is not just a floor covering, it's a versatile style accessory that will help to add the Wow Factor to any room in your home.  A rug doesn't just add comfort underfoot, it also protects and prolongs the life of any carpet or flooring underneath it.
Jute Rugs:  The traditional jute rug has been brought up to date for a 21st Century lifestyle and is a popular choice in many home furnishing stores today.  Not only are jute rugs classy, they're also affordable, eco-friendly and sustainable – a totally biodegradable choice.
Decorating with Rugs:
Use Rugs to Define Spaces – A rug will help separate different areas of the room (for example, it will create a border between the dining area and the sitting area).  This is a great idea in studio apartments or in large, open-plan homes and large rooms where the areas need to be defined.
Mix and Match for Variety – You can use more than one rug in a room, and they don't necessarily have to match!  Make sure that you select different sizes of rug for the same room to avoid the room appearing as if it's been partitioned into two.  Use different sizes, styles and even colours to create diversity and interest.
Place Rugs According to Colour Scheme – Placing your rugs to co-ordinate with the colours and furnishings of a room can make for an eye-catching décor statement.  Try our unique rugs – choose a couple that will match the colour scheme in your rooms and, where you have two rugs in the same room, flip one over so that you get a subtly different look from each.
Shape-Shifting with Rugs – You don't have to only use rectangular rugs, after all, they come in so many shapes and sizes these days.  Keeping in mind the furnishings and paint colours in your room, you could figure out which shape of rug would best suit your space:180 X 180 cm, and180 X 270 cm.
Decorate with Different Styles of Rugs – Rugs are available in so many different styles that you're spoilt for choice nowadays.  There are also many paintings and wall-hangings either made from rugs (or pieces of rugs) or woven specifically to be hung on the wall as fibre art.  Hand-woven rugs in vibrant hues can give your home a contemporary feel.  There are also kilim rug cushion covers that can be placed on the sofa or rug to create a vintage feel.
Choose Your Rug Carefully – Make sure to choose a type of rug that complements the style of your house.  For example, if your home décor is modern, adding a mid-century style rug may look edgy, but it does risk a lack of overall harmony.  For a modern style home, it's best to choose a modern style rug to ensure continuity of style.Size Matters – Make sure you know just how much of the available floor space in your living room or bedroom that you want your rug to cover.  The right size rug will complement the whole ambience of the room perfectly, whereas a rug that's the wrong size will just look as if it doesn't belong there.
Best Eye Catching Multicolor Rugs
Green Decore Australia
Shops and stores selling rugs online for delivery in Australia, like Green Decore, usually offer a huge collection of products to choose from.  This means that you can sit at home in comfort and browse through an enormous range of rugs at your leisure.  Once you've decided on a design that suits your style, choose the colours that you like best and complete your order with the press of a button – nothing could be simpler.  Instead of being limited to choosing from the small selection available in local shops, the world is your oyster when you order online.